Last weekend marked the return of Lamprey Systems' yearly cyclcoross event. 377 entrants across 15 categories raced with many of their families spectating and taking part in the festivities which including live music, food and beer. The yearly event has always been a great way for Lamprey to connect with the local Lehigh Valley community and this year was especially important with a raffle taking place during the event to benefit the family of Dan Wilson.
The Course
Classic flowing cyclocross course with two sets of barriers and variable terrain including grass, pavement, and gravel. There were some good elevation changes within the park which featured the "St. Lukes Staircase". As with every year, there was live music and beer to keep the riders energized. Dan Wilson
Results
The best result for the team once again came from Jennifer Hetrick who continued her medal run with a 3rd place finish is her first 1/2/3 race. This is the second week in a row in which Jennifer podium. Jennifer was bested by Kathleen WulfKuhle of Lancbike Presented by Gretna Bikes and by Lauren Dagostino of Team Elite Endurance who finished 1st and 2nd respectively.
Joe Pigga was the next best placed Lamprey rider after Jennifer. Competing in the Men's 35+ race Joe scored a 4th place finished just narrowing missing the podium. The Men's 35+ was as always one of the most active races for Team Lamprey with 4 riders taking part in it. Joe was joined by Lamprey riders Mike Yozell, Stephen Olenchock and David Molinero Giles who finished 7th, 11th and 19th respectively. In total 13 Lamprey riders raced on Saturday, many of whom competed in mulitple. David Molinero Giles, who flew in from California, competing in a staggering 4 events!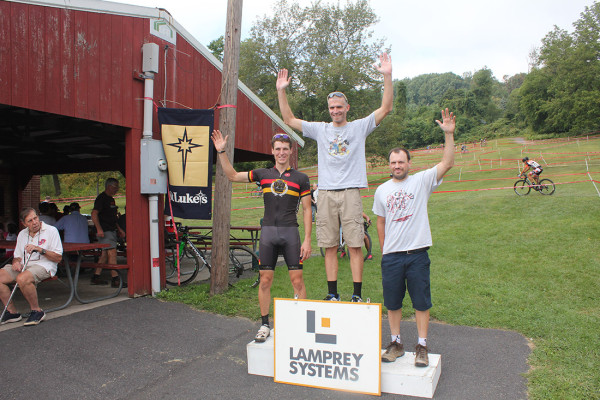 Dan Wilson
This year was an especially hard year for Lamprey Cycling Team. Lamprey Team member Dan Wilson's life was tragically taken on July 9th, 2015 while he was bicycling near his home by an individual who was charged with driving while intoxicated and without being properly licensed. He left behind his best friend and loving wife, Jill and two wonderful boys, ages 8 and 11. In his honor, Specialized and Cutter's Bike Shop teamed up to offer a raffle at Town Hall Cross for a Specialized Rockhoper 29" mountain bike (and Specialized Tactic helmet) with the proceeds going to Dan Wilson's family. In addition to the raffle, profits from Town Hall Cross also went to his family. If you wish to donate as well, there has been a GoFundMe campaign set up which has currently raised $40,000. 
https://www.gofundme.com/danwilson120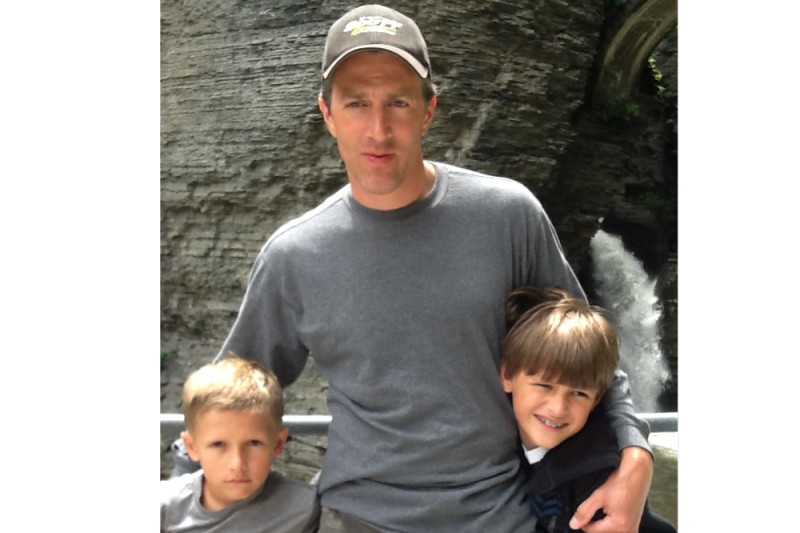 Lamprey Rider Results
Men 40+ Cat 4/5
Ron Kriner 7/13
Roland Ettle 10/13
Single Speed
Marten Beels 5/15
David Molinero Giles 14/15
Men Cat 3/4
Jon Ruiz 41/50
David Molinero Giles 50/50
Women Cat 3/4
Amy Ahnert 14/27
Women 1/2/3
Jen Hetrick 3/13
Men 45+
Jeff Hetrick 12/50
Mike Yozell 21/50
Men 35+
Joe Pigga 4/20
Mike Yozell 7/20
Stephen Olenchock 11/20
David Molinero Giles 19/20
Cat 4/5
Jeffery Bays 37/93
Frank Ingraham 38/93
David Molinero Giles 47/93
Ron Kriner 59/93