Transportation Management
Transportation Management
Cloud Based Management System
LampreyTMS is a full service, mobile and web managed TMS platform for LTL and full truck load freight shipping.
LampreyTMS offers online LTL/FTL quoting/shipping, bill consolidation, tracking, data analytics, contract compliance, and damage claim management on ONE platform. The cloud-based Transportation Management System features best in class routing technology loaded with over 85 integrated national carriers. LampreyTMS is a fully managed TMS with a dedicated account team that insures all shipments pre and post-delivery are adequately priced and charged according to negotiated tariffs and customer parameters. Additional opportunities include a complete mobile quoting platform and direct B to C e-commerce integration.
Best in class routing and carrier relations
Negotiated national rates which you can see side by side with your current rates
Analytics and Reporting
Seamless Ecommerce
Freight shipping
A dedicated Freight Desk
Reverse Logistics
Consolidated billing of all of your freight shipping activities—and much more!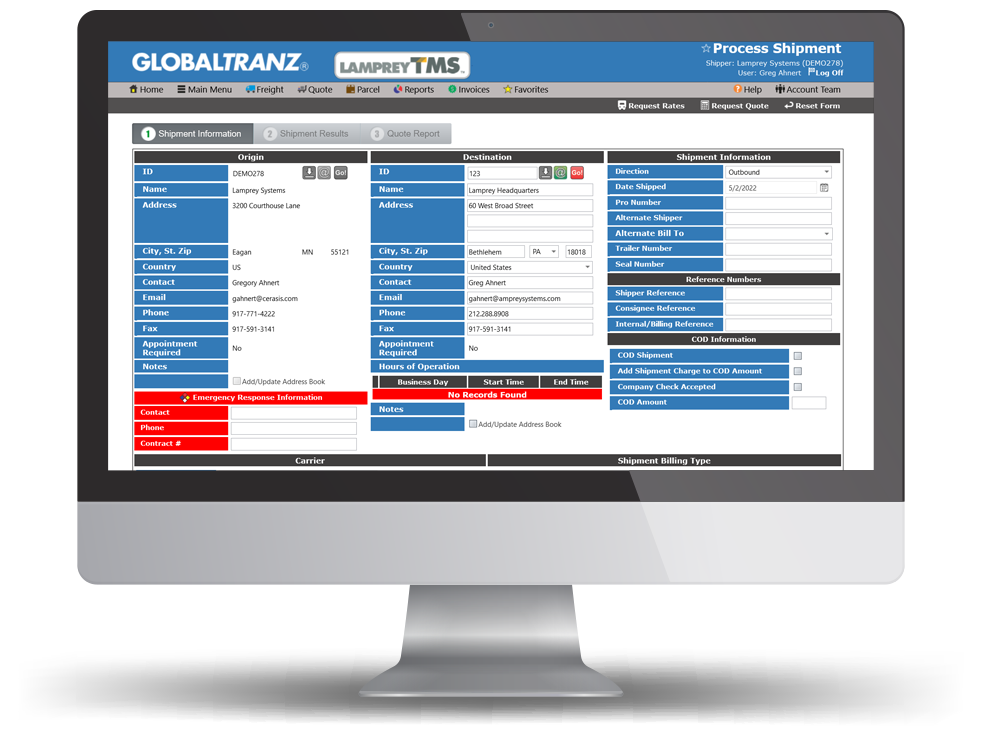 Get an even closer look at how Lamprey can help.
We know that total shipping costs are rising faster than ever, despite decreasing performance levels. Many workers have more responsibilities and less time to do them. That's why we're here to help.